Stage Cementing Collar Hydraulic Type (two stage DV Tools)
Hydraulic Stage Cementing Collar is a field-proven stage tool that meets the challenges of cementing holes at any angle with a hydraulically opened port system. It is specifically designed for horizontal sections / formations, the multistage cementing tool can be placed anywhere in the casing string. It is PDC-drillable and field-adjustable shear pins system.
When the first-stage shutoff plug lands on the shutoff baffle, increased internal casing pressure hydraulically opens the stage tool, enabling circulation and then second-stage cement to pass though the ports into the annulus above the tool. The closing plug when released, wipes the casing ID clean of cement before bumping on a closing seat. Increased pressure shifts the closing seat downward, releasing locking lugs and closing the tool. A snap ring locks the sleeve in position, ensuring the stage tool remains locked.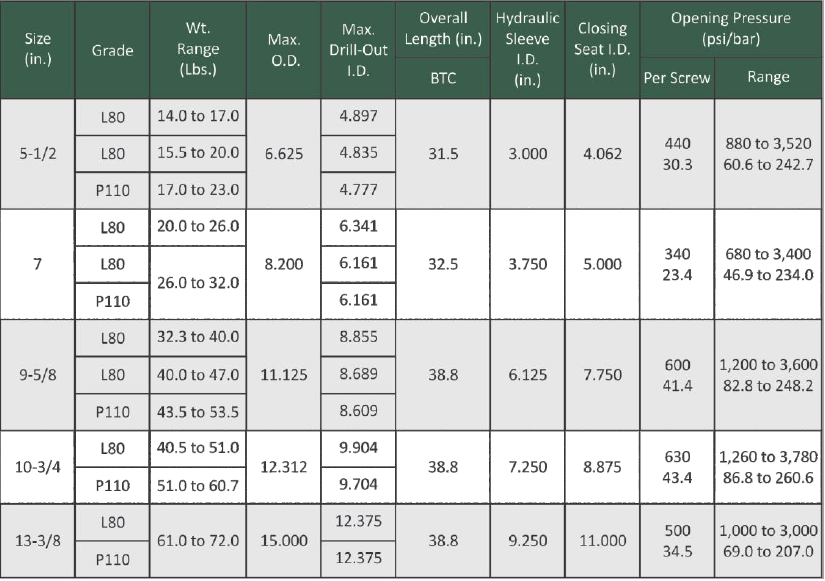 Size Options:
Stage Collar ( DV Tools ) support the casing sizes from 4 1/2" thru 13-3/8".